Stoke City v Arsenal Preview | 17/01/16
Britannia Stadium – KO: 16:15

Midweek footy doesn't get any better than the goal-fest we saw at Anfield. Both side put in a fantastic performance and it was difficult to see which way it would go towards the end of the game. It will be a crushing result for Arsenal who showed a lot of resilience to come back twice in the game and could have walked away with 3 points. Mind you it was good to see Wenger philosophical for a change during the post match interview.
Wenger: At the end of the day we are top of the league with Leicester,  it's not a coincident it's because we have character
Stoke are a bit of an enigma at the best of times but this year they have seriously punched above their weight. With over half the games played they sit just one point below Manchester United in seventh spot. I'm not sure if that's more of an indication of how poorly United have performed this season but take noting away from Stoke they have comfortably beaten some of the big boys in Chelsea, Man City and United. And with the chance to getting to the League Cup final they have had a phenomenal first half to the season.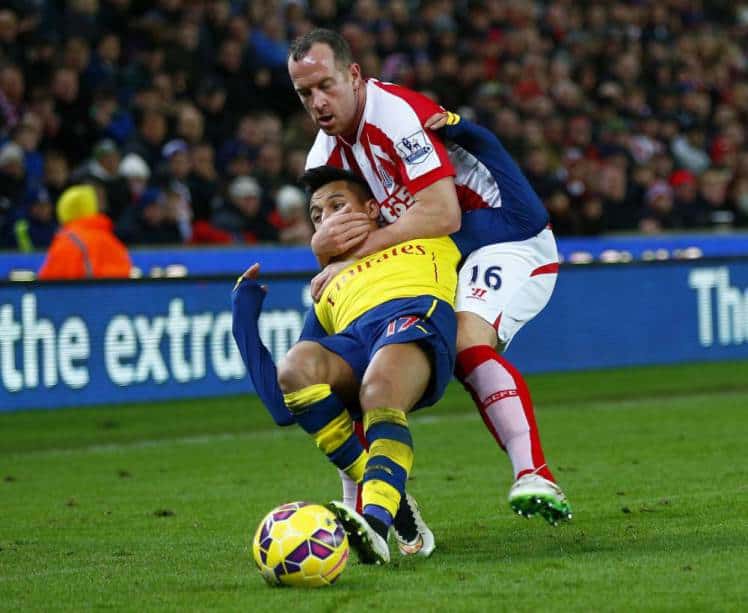 Arsenal for the first time in a decade appears to have got out of the christmas and new year break unscathed, as its normally this time of the year we start to see them fall away. I'm sure this seasons crazy results have played their part but take nothing away from Wenger's side they look more organised at the back than they did towards the start of the season and have hovered at the top spot without key players such as Sanchez. Provided they strengthen their squad in this transfer window I see no reason why the Gunners can't win the Premier League this season.
Arsenal have never performed well against Stoke and I see the Potters causing them a lot of problems in all areas on the pitch at the Britannia Stadium, with some apprehension from the Gunners early on, similar to what we saw during the Liverpool game. A 2:0 win against Stoke during the start of the season may give Wenger's side the encouragement they need to pickup a vital 3 points. Either way we're likely to see goals come from both sides its just a case of who wants it more on the day.
Stoke are without Cameron, Muniesa, Ireland and Walters.
Arsenal have very few injuries at present with only Jack Wilshere out with a shin injury.