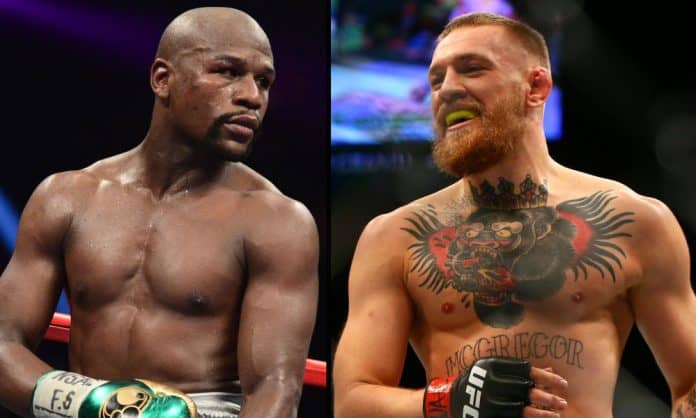 It's been dubbed a farce by Lennox Lewis but after nearly 2 years one of boxing's most prolific fighters takes on one of MMA's most deadliest. In this weeks Mayweather v McGregor betting tips we look at the build-up in both teams camps and how well each side are ready for Sunday
We also give you expert analysis from some of the biggest names in boxing and mixed martial arts to give you the edge and some top enhanced odds.
Mayweather's last 10-fights have gone all the way to 12 rounds so odds on the fight going the distance are a fair shout.
The wait is almost over and in less than 48 hours Floyd Mayweather Jr will face Connor McGregor in a professional boxing bout that will see both sides take home a cool 100 million pay-day, there's definitely no loser which-ever way the fight goes.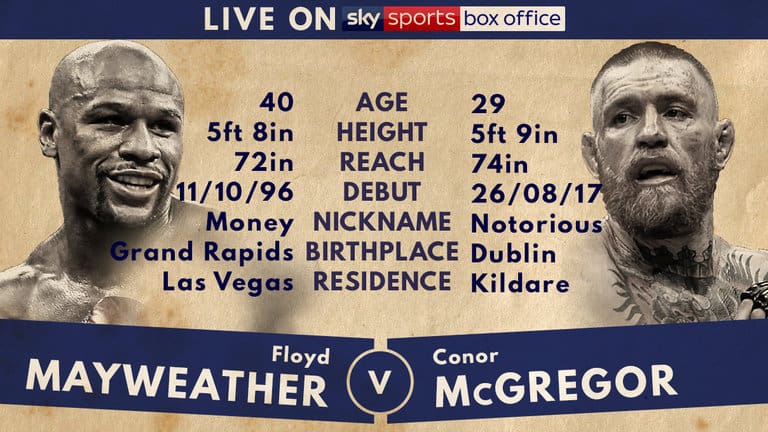 Credit where it's due both "Money" Mayweather and McGergor have done an incredible job to during their MayMac world tour to promote the fight, with McGregor criticising his fighting style, that fact that he's too old to be in the ring and even what Floyd was wearing at one of the events.
The odds aren't stacked in McGregor's favour
Even though Connor McGregor had trained as an amateur boxer before switching to MMA, the Dubliner has never fought in a professional match before.
Floyd on the other hand has one of the best records in boxing history with 49 wins in 49 fights in a career that spans over 20-years.
What do the Pro's think?
Former middleweight/super-middleweight champion Chris Eubank Sr reckons Mayweather may have underestimated McGregors chances. He said:
"If he can bring [Wayweather] into a close-quarter contest, a very ugly, ungainly fight, then he has a chance of the impossible. He can make it a 50-50 fight, where's there no skill and tactics. Pit strength against strength, then youth wins out."
As hard as we tried we couldn't find a single pro-boxer that thinks McGregor has a sliver of a chance of winning this bout.
But boxing legend Evander Holyfield believes Connor has a slim chance: "Connor would have to do something that would get Mayweather frustrated & get into a battle. I think his only chance is getting into a battle."
Is Mayweather past his best?
McGregor odds have narrowed heavily following the MMA champs successful sparring bouts in training, as the biggest-hyped boxing fight of the century gets closer.
Even the legendary heavy-weight champion Muhammad Ali fought wrestling champ Antonio Inoki in his twilight years and it went the fifteen round distance.
Floyd is a meticulous, defensive boxer that doesn't rush into a fight and is clinical when opportunities arise. This is what McGregor lacks and more importantly his lack of going the distance.
Most MMA fights are over in a short bout, where most boxing fights can go the distance, the Dubliner has the youthful stamina but can he last all 12 rounds?
Mayweather v McGregor Betting Tips Prediticions
That said it's been nearly 3 years since Mayweather hung up his gloves and at the ripe old age of 40, he's no-where near his peak. That's what entices people to this fight, there's no clear-cut opinion or case for one boxer.
It should be too close to call but I think there's definitely some value on McGregor winning in the later stages, similar to Joshua beating Klitschko early in the year.
Event starts at 12am Sunday morning 27th August, on Sky Sports Box Office until 7am. Price is just £19.95 for UK customers, go to www.skysports.com/boxofficelive for more details.