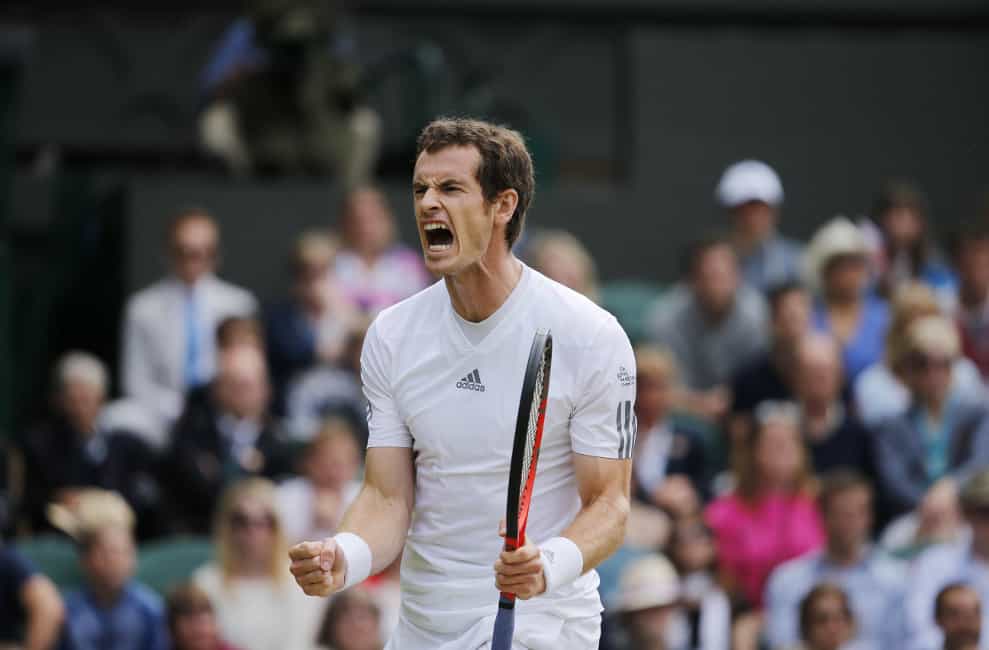 It's that time of the year again where The All England Club opens its doors to tennis fans from around the world for Wimbledon. So here's BetOTG (Bet On The GO's) preview of Wimbledon 2015.
Last years winner Novak Djokovic, Queens Champion Andy Murray and 7-times Wimbledon Champion Roger Federer are all hot favourites to lift the men's crown in two weeks time, having shared the last three Wimbledon titles between them.
Boris Becker who has been coaching World No 1. Djokovic since December 2013 believes it will be a difficult task for the Serbian to repeat the same feat as last year to retain the crown, following his defeat to Rafa Nadal at the French Open. He is also wary of on form and home favourite Andy Murray, who won here in 2013. "Andy is in great form, he's four times Queen's Open champion now, one of the favourites to win Wimbledon, but I'm in Novak's corner so I have to support."
Andy Murray who is seeded third for the competition will look to secure his second Grand Slam at Wimbledon, a feat not achieved since Fred Perry back in 36′. Murray is in great form coming off winning at Queens for the third successive time and having shaken of the back injury which plagued him throughout 2012 the only real threat that stands in front of him would be Novak who has beaten him more psychologically than in performance during the last 8 matches they've played, in particular narrowly beating Murray in the semi-final of the French Open.
Maybe home advantage might play a role if the two were to meet in the semi's or final. Murray will being his onslaught when he plays Kazakhstan's Mikhail Kukushkin in his first round, who is ranked 58.
It would be crazy to write-off Rodger Federer to take the crown. Although some would say he is past his prime he still has the mental capacity to cope with the pressures of winning a final. If things go his way he could certainly stand a chance of reaching the final.
You can get some fantastic early odds for the Wimbledon champion, click on the banners above and you will also get some great free bets offers.
Right is now time to get the BBQ and chilled beer out before the start of the next match.