For our latest Formula One installment, Malaysian GP 2016 F1 Betting Preview, we rate Lewis Hamilton's chances of taking the championship to rival Nico Rosberg in Kuala Lumpur and end the weekend evens. We'll also analyze the rest of the best and see if Ricciardo can split the Mercedes or if Ferrari can cause an upset.
Malaysian GP 2016 F1 Betting Preview
In 2015 Lewis Hamilton got a good start from pole position in Sepang where he held off both Vettel and Rosberg going coming out of the first corner with Daniel Ricciardo in fourth. By the second lap Raikkonen gets a puncture which finally blows, but manages to reach the pits and rejoins the race with a new set of boots.
Following a heavy accident the safety car is deployed. Most drivers opt to take advantage and pit but Vettel was one of the drivers who stayed out and now leads the race, with Hulkenberg running a close second. Sebastian is now over a second a lap faster than him and Lewis still working his way back to the front, with Rosberg not making much headway further down the field.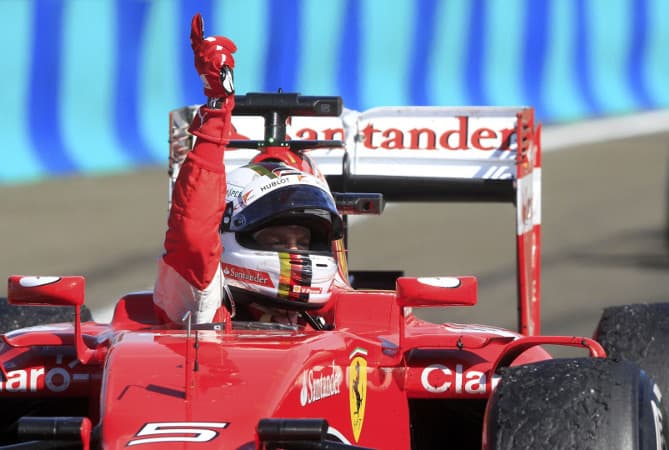 Hamilton goes back into second place after a brilliant move on Hulkenberg with Rosberg moving further up the grid to 7th. This would suggest Lewis had a good chance to take the lead as Vettel needed to pit once more.
On lap 17 Vettel finally comes in for tyres which allows Lewis to retake the lead, after his stop Sebastian returned to the track in third and seemed to put him in a good position.
The McLaren pair of Alonso and Jenson Button were running 14th and 15th, are continuing in a season that shows no sign of getting better, Alonso finally ends his race in lap 21, with a mechanical fault, Button followed him in lap 42.
Hamilton is losing time to Vettel so he pits for new tyres, with 33 laps still to go he will need to pit again as he returns to the track in third. Rosberg is making good progress and passes Raikkonen to move into third.
Sebastian Vettel pits again to let Lewis back in front but it only lasts till lap 38 when Lewis comes in for his final stop. Vettel is leading the race again with both Mercedes drivers in hot pursuit. Hamilton was on the radio complaining to the team about being on the wrong tyres "don't talk to me in the corners" he exclaimed. It looked like the pressure was getting to him.
Hamilton keeps taking seconds out of Vettel's lead, but it looks like a mountain to climb, he is still over eight seconds behind, with few laps remaining he had Rosberg breathing down his neck.
Valtteri Bottas took his teammate in the closing laps to finish 5th. They had been having a real bumper to bumper race. Vettel held it together to reach the chequered flag to win his 40th race, Lewis taking second and Nico third, teammate Raikkonen finished 4th.
So that was 2015, what have we got to look out for this weekend, it is hard to look past the Mercedes boys, though we here at Betotg always like to look out for an outsider, we have been pushing Daniel Ricciardo in recent races and he came close in Singapore, so again we give him a chance in Malaysia. Also of coarse last year's winner Vettel.
Stats for Malaysia:
Circuit: Sepang International
First GP: 1999
Laps: 56
Circuit length: 3.4 miles
Total Race Distance: 192.88 miles
Race starts Live from 8:00 on Sky Sports F1 and Channel 4 with highlights.