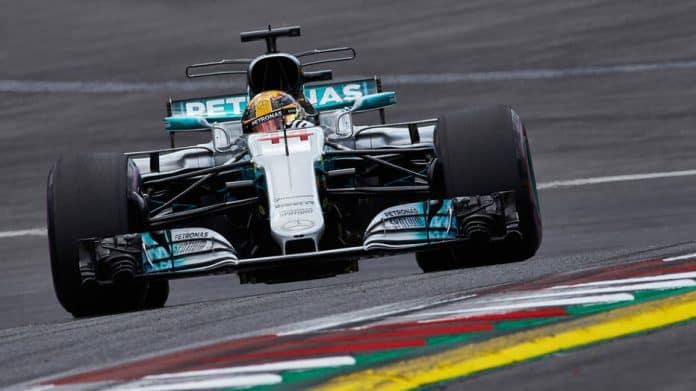 For this weeks British GP betting tips 2017 we discuss the meteoric rise of Bottas and whether the Fin stands a chance of winning the championship. Plus we discuss two driver in Hamilton and Max Verstappen to discuss just what on earth is going on with either drivers run of luck to date.
Fin-tastic Performance
Austria gave a clear indication that this years championship is not as clear cut two-horse as everyone believes. Indeed Valtteri Bottas' impetuous determination has seen the Fin quickly gain ground in raw pace over his team-mate Lewis Hamilton to put him within arms reach of joining the title-fight. A win here at Silverstone will certainly cermet his chances of scrapping it out with Vettel and Hamilton.
Such was the dominance of Bottas that even the Ferrari of Sebastian Vettel couldn't get near enough to the back of the silver arrows towards the end of the race and all eyes were focused on the tussle between Ricciardo fending of Hamilton for the final third spot on the podium.
Hamilton in Limbo
Not a lot could be said for Valtteri's team-mate Hamilton who appears to be in limbo at the moment. Lewis was given a 5 place penalty after qualifying, but even without the penalty the Brit was unable to compete with the pace of both Bottas and Vettel. He's now 20-points adrift from Seb and doesn't look to be in the right mindset to claw it back from the German.
Similar to last year Hamilton head appears to have dropped just at the wrong point in the championship were he needs to pull the points defect back from his rival – before its too late.
What is going on with Max?
It's hard to believe that at the end of last season Max Verstappen was regarded as the next Senna or Schumacher. But this year the driver has retired in 5 of the last 7 races – incredibly sobering stats for the Dutchman. Luck has played its part due to collisions with other drivers that may not have been the drivers fault, but the Red Bull driver who was hailed for his brave over-taking antics last year may not be as lucky this year with similar moves.
Confidence will have hit the Dutchman given his recent run of form and I think Max need to avoid any incidents on the track that will exasperate the situation further to get his season back-on-track.
Best of British
I may be biased you can't get a better weekend race than at the British Grand Prix. The Silverstone track has it all with the iconic sweeping bends of Maggots and Beckett's to the hairpins of Brookland's and Luffield, this track has it all for a driver.
Tyre wear is generally moderate following Silverstone's re-design back in 2010 so expect to see most drivers on a two-stop strategy.
Ferrari have always performed well here and Silverstone is more about balance of the car rather than sheer speed so I'm expecting to see Seb pull-out a decent shift.
Valtteri Bottas clearly has the pace and confidence going into this weekend and there's nothing stopping him from picking up another podium place and should hopefully keep Vettel on his toes throughout.
Redbull are always clipping the back heels of the top two teams but I think it will be difficult for both drivers to keep-up with the might of Mercedes and Ferrari so i'm not expecting to see much from Max or Ricciardo.
British GP Betting Tips 2017 – BetOTG F1 Predictions
1. Sebastian Vettel
2. Valtteri Bottas
3. Kimi Raikkonen