In this weeks Austrian GP betting tips 2017 we break-down what went on between Hamilton and Vettel which lead them clashing on the track. We also discuss just how Ricciardo and Valtteri Bottas got it so right to come from the back of the grid to grabbing 1-2 after the chequered flag, plus give you our heads-up on who looks a decent punt in Austria.
When two-champs Collide
The double-shunt between Vettel and Hamilton will go down as the moment this years championship turned nasty. Up to that point Lewis had a perfect race, getting off the grid well and opening a gap up by 3.3 seconds. But a couple of incidents such as the contact between Bottas and Raikkonen lead to three safety cars in the first period.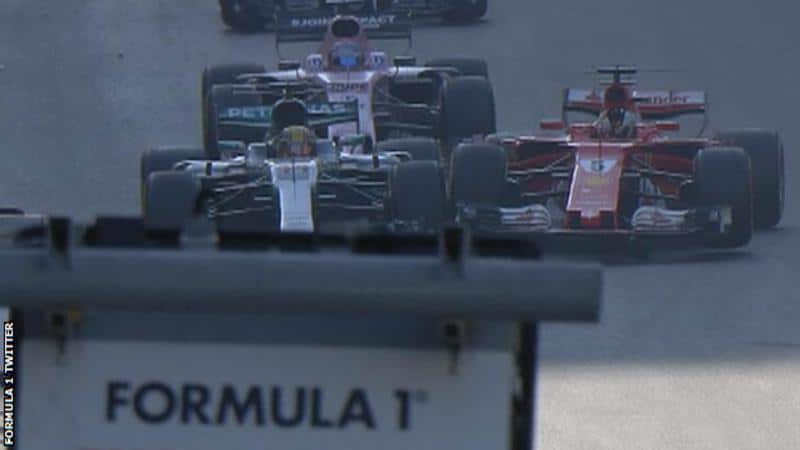 It was on the third safety car where the race was about to re-start where Lewis began to back-up the pact which he's entitled to do. Sebastian had misjudged Hamilton slowing down and ran straight into the back of the Brit.
Vettel see's Red
In a knee-jerk reaction the German pulls alongside Hamilton and lifts both hands in the air to signal he's not happy with Hamilton reducing his speed. In doing this Vettel's Ferrari drift to the right and collides with Hamilton's Mercedes to the shock of everyone watching the race. To be fair to Seb I do not think the side-swipe was intentional and his emotions got the better of him.
It resulted in the German receiving a 10 second penalty in the pits and damaging both drivers chance of winning the race. Interestingly it not put Vettel just 3 penalty points from missing a race should any incidents happen again.
Taking the Bull by the Horns
Aside from that hats off goes to Daniel Ricciardo who drove a stellar race. Not only did he drop back to sixteenth place after a tyre change due to picking up some debris from Bottas accident with Kimi.
But the Aussie driver made some serious moves and gained ground during each of the safety cars restarts which put him right up there and capitalised when Hamilton had to pit due to a loose headrest and Vettel had the 10 second penalty. It was an emphatic win for the Aussie and the first for Red Bull this season.
So anyway onto this weekends race and Austrian GP is a heavily technical track which doesn't necessarily benefit from raw horse-power. Decent aero packages are critical on this track and will give some of the mid-pack teams a chance to clip at the heels of the front-runners.
Being on Red Bull home soil I'm expecting to see a couple of upgrades and given Daniels momentous achievement in Baku, I'm confident he's going to take it with him to this weekends race. Vettel has been know to lose his cool in the past (remember Multi-21 between Webber and the German?) and following that he was a bit off the boil so I'm not expect to see much from Ferrari who'll be licking their wounds.
On any other race-day Valtteri Bottas would have got driver of the day in Baku, such was the high-caliber of drives in Azerbaijan. But the Fin seems to have gained in confidence and looks more settled in the team and will be hoping to add I feel he stands a decent chance of repeating his efforts of the last race.
Force India look to have a strong aero package and this track could favour them so don't be surprised to see both drivers picking up points.
BetOTG Austrian GP Betting Tips Prediction
1. Lewis Hamilton
2. Daniel Ricciardo
3. Valtteri Bottas