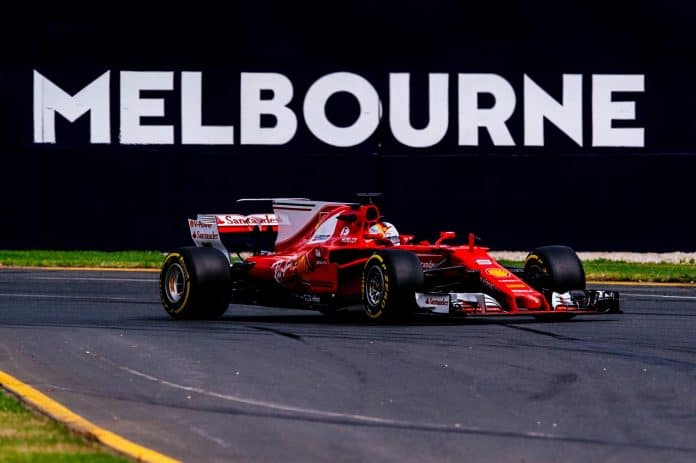 Well we have had a corker of a first race of the F1 season in Australia. From what we here at Betotg can see there are more good points than bad. The good is the top teams seem to be a lot closer than in previous years, as we have seen with Ferrari grabbing the first race of the 2017 season. The only downside was most of it [the race] was just a procession. To be fair Melbourne is a street circuit which make s it difficult to overtake. Lets hope the rest of the season will not continue on this vane.
Lewis made a good start and shot into the lead, but he couldn't seem to pull away from Vettel during the first ten laps. Before he made his first stop he seemed to struggle with grip which led to him to make an early pit stop. Vettel took the opportunity to put in a big enough gap that when Lewis rejoined the track he was behind Verstappen. Max would not let Hamilton pass easily and after all the front runners had pitted it left Vettel out front with Hamilton running 6 seconds behind. And that wad the way it remained to the end with Sebastian taking the flag 10 seconds ahead of the Brit. It was the Germans first GP win since Singapore 2015.
Daniel Ricciardo had a weekend he'll want to forget, after damaging his car on Saturday, he had a terrible race day, starting from the pits due to an electrical fault, the day did not get any better. Midway through the race he seemed to have engine trouble which seen him retire. It was a poor start of the season for Daniel and to add salt to the wound it was on home turf as well.
Valtteri Bottas had a decent race to come third. He did what was required and finished on the rear of his team mate. The Fin will be happy with his position considering it's his first race with Mercedes, all he needs to do is get a better pole. Give him more time to settle into the team and he may even beat his team-mate.
With upgrades on the Ferrari cars due later in the season, will this take the prancing horse back to former glory of the early noughties? We think it is still early days! Red Bull are still up there with Max starting the race in fifth, and finishing in the same position. Grosjean retired his car on lap 15, and Palmer on lap 18. Alonso drove a good race considering what poor equipment he has, but had to retire seven laps from home with suspension trouble.
So the first race is over, we were not on the edge of our seats and we can only hope it will get better.