Tottenham v Arsenal Betting Odds Preview | 05/03/16
White Hart Lane | KO-12:45pm
This game couldn't have come at a more pivotal moment of the season and could decide the fate of either sides chances of a decent run at the title.
Make no bones about it, last weekends defeat to Manchester United was soul-destroying for Arsenal which saw them slip three points behind Spurs going into this game. But the outcome was predictable and the previous narrow win against a 10-man Leicester the weekend before only papered over the obvious cracks in the core of Arsenals line-up.
Man United were there for the taking against a cobbled together back-four and many young players with very little experience in big games. Arsenal were left wanting and failed to deliver yet again. There's no doubt that the players have the ability, there's just lack of desire and winning mentality that's needed to win titles and can only be instilled from the top.
When you consider last weekend that Leicester were able to get a win when it's needed, Arsenal should have beaten a much weaker side.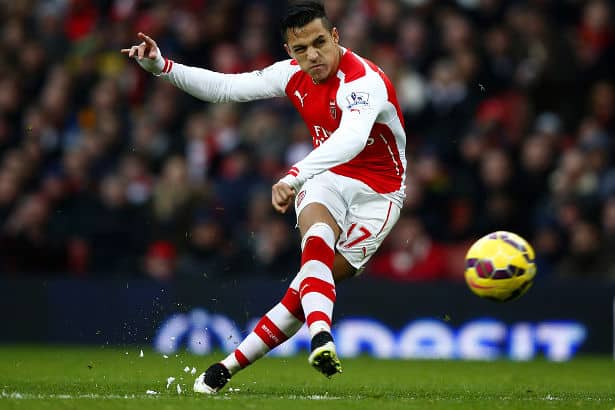 In contrast Tottenham continue to move on up week after week and a win on Saturday would see them sit comfortably in second spot and in for a real chance of winning league title since 1961.
Spurs recent performances have been outstanding. Dominating throughout in games against Swansea and Fiorentina in the Europa League. Their pace and ability to open-up spaces gives them time to work on the back-four and eventually get that first goal. But its their determination to come back and win a game when they're a goal or two down that has been most impressive.
The Foxes boss Ranieri is all to aware of Spurs strength and ability, he said:
"Tottenham in my opinion, are favourites. When they defend and when they attack, they know what they want. We [Leicester] are the surprise, but we are realistic the real competitors".
I think even die-hard Gooners would think twice about backing their side against Spurs who currently have the best run of form in the league (6 wins in 6 games), but that's not to say Spurs can't be beaten. It's really going to come down to which Arsenal side decides to turn up at White Hart Lane.