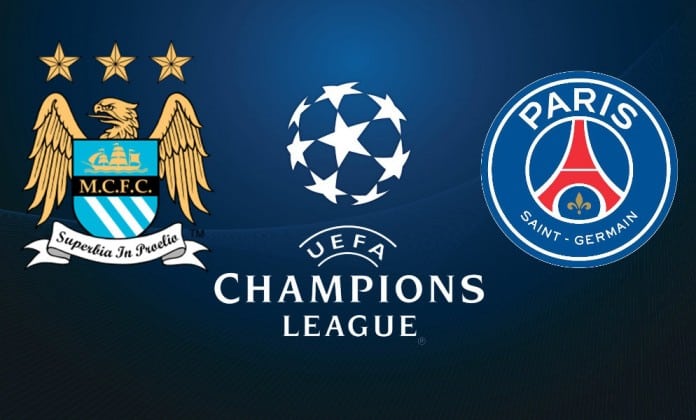 PSG v Man City Betting Odds | 06/04/16
UEFA Champions League – Quarter-Finals | KO – 19:45
With only one English club left in the competition and the first time Manchester City have reached the quarter finals stage, Pellegrini will be hoping his side can add to their silverware having lifted the League Cup a month ago. Man City haven't looked as dominant in the Premier League as in previous years, but to be fair to City neither have any of the top-four with Arsenal, Man United and Chelsea all struggling to find a decent run of form.
Man City's decision to appoint Pep Guardiola in the summer may have taken the sting out of City's tail as it's seen The Blues lose four of the last ten games since the announcement. This now leaves City dangerously hovering over fourth place in the league and with the likes of a resurgence in form from both West Ham and Man United there's a real chance of missing out of playing in next years Champions League altogether.
Paris Saint Germain on the other hand are in a world of their own, but with such "worldy" players at their disposal and in a league were the only dominating force is PSG it's no wonder why the French side are over 20-points clear of Monaco. PSG's recent run of form in Ligue 1 has been surprising as the French side had not lost a game in the league going into March, only to lose 2 of the last 5 games, with PSG losing 2:0 to their near rivals Monaco in their last game.
Manchester City already have their backs against the wall with a possible three key players in Yaya Toure, Joe Hart and Vincent Kompany injured. But Kevin de Bruyne and Samir Nasri look set to bolster the side with a return to full fitness following long-term injuries.
Pellegrini has also given an update on Raheem Sterling's injury, he said "Sterling has a [groin] injury and will be out for 4-5 weeks."
But it's not just City with injury worries, PSG's midfield is looking incredibly weak with Di Maria, Verratti out and Pastore looking unlikely for the crucial first leg. PSG also have a hectic schedule ahead of them this April with 5 French league games, 2 Champions League matches and 2 French cup ties, so fatigue could cripple them.
With such a lack of spark in PSG's midfield due to injury we could see Man City get at least a draw in the first leg and with much fewer games to play than Paris Saint Germain they could have the stamina to go through to the semi's. BetOTG's money will be on Man City to draw this one with a clear win at home on the return leg.