This Champions League Semi-Final showdown against Real Madrid couldn't have come at a better time for Manchester City.
With a master-class display in how to take Stoke apart, with a 4:0 demolition on the weekend and clever tactics to see the might of PSG off in the previous round, The Blues are on top of their game going into this tie.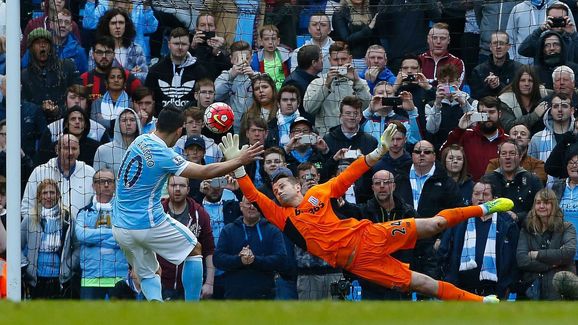 But Real Madrid have equally been impressive in La Liga. Some of their results are more reminiscent of a rugby score-line and with just 1 point separating them and Barcelona from winning the Spanish league Zidane's men will have a testing couple of weeks to manage both competition.
Pellegrini has a point to prove
Pellegrini will be desperate to progress to the final to prove a point to Real Madrid, where he managed during 2010/11 and his current employer whose managerial contact ends this season before Pep Guardiola arrives in Manchester. With the League Cup already to his name the European cup would be the icing on the cake and give the Chilean and impressive CV for his next job.
Man City will be without Yaya Toure who picked up a knock on the weekend against Stoke and Samir Nasri is also out of action. But aside from that The Blues should be fielding a full squad.
Real could be without Ronnie
Madrid could be in real trouble with their talisman Christiano Ronaldo looking unlikely to play in the first leg due to injury, and Benzema is doubtful after the striker limped off to the subs bench. This should give City a huge boost going into the game.
With home advantage in the first leg and the loss of key-players in Madrid's arsenal, we're confident Man City can eek out a narrow victory. But Real have embarrassed some Spanish side in La Liga this year, so managing the mid field and keeping possession will be key for the blues to control the game.
Aguero hasn't always been at the top of his game this season and it could be hit and miss whether he makes an impact. Given the potential loss of Ronaldo and Real's focus to stay in the league title race, Zidane might be pleased to get a draw to take the replay back to Madrid.