Arsenal v Chelsea Betting Preview | 24/01/16
Emirates Stadium | KO – 16:00
This time last year a game like this would have decided the fate of either sides chance to mount a push for the title. But Chelsea's catastrophic fall from grace this season has definitely taken the sting out of the game. Gunners coach Arsène Wenger is certainly playing down Arsenal's advantage going into Sunday's game at the Emirates.
Wenger: "Even if Chelsea are not in the best position, look at their squad. It's a big game because of the quality of the players on the pitch."
Arsenal's improvement this year has come from two key areas: Bring in a world-class goalkeeper in Petr Čech, the result has been that Čech has kept 10 clean sheets up to this point, which is the same number of clean sheets that Arsenal had for the whole of 14/15 season. Mesut Özil finally finding his feet and getting back to the level of performance we saw him at Real Madrid has been another key to Arsenals success this year.
Chelsea finally appear to be pulling further away from the relegation zone and recent results have shown some signs of improvement under interim manager Guus Hiddink. But The Blues are still way off their best having drawn 4 of the last 5 games. With practically zero chance of making the top four (still a mathematical chance), the best they can do is re-build the teams performances and focus their efforts on both FA Cup and Champions League.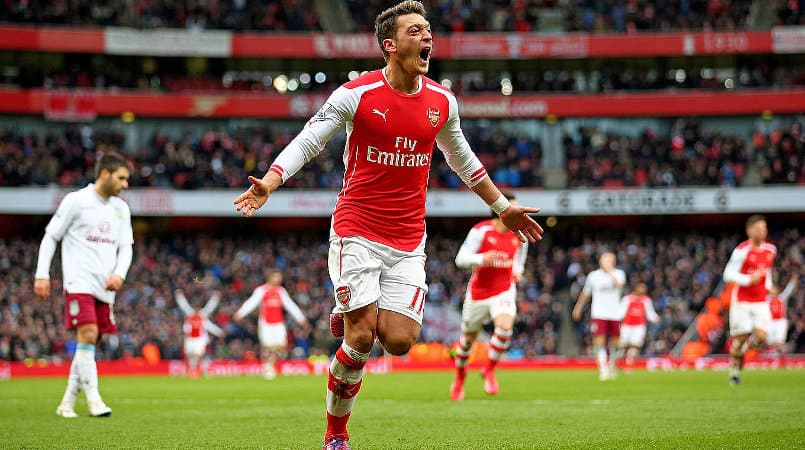 Arsenal haven't beaten Chelsea in their last eight league meetings at Stamford Bridge, but this may be the turning point. With The Gunners unbeaten in nine Premier League games you'd have balls of steel to bet against them. Hiddink will be grateful with Hazard returning back from injury and this could be a turning point for them.
Although both teams are at either sides of the table, they both have their own battles to contend with, be it winning the league or staying in it, so expect a slow build-up to this game from the start. It's hard to see anything else but an Arsenal win, but they have had their frailties at times this season and maybe Chelsea are due a game going their way for a change.
Arsenal are without Jack Wilshere who appears to be a few weeks away from full-match fitness following a calf injury.
Eden Hazard is back in training following a groin injury and may be available for Sunday's game.