William Hill have come to the rescue yet again.
This time they've created a cracking app that saves you time checking if your accumulator or any other bet has come in.
The William Hill Bet Slip Checker does exactly what is says on the tin.
You can check instantly whether your a winner by entering your betting slip code.
And it's really simple to do.
Go to the Bet Slip Checker homepage.
Manually enter your bet slip number – You can find this beneath the William Hill logo.
Click the

Submit button.

The result below will tell you if you have won.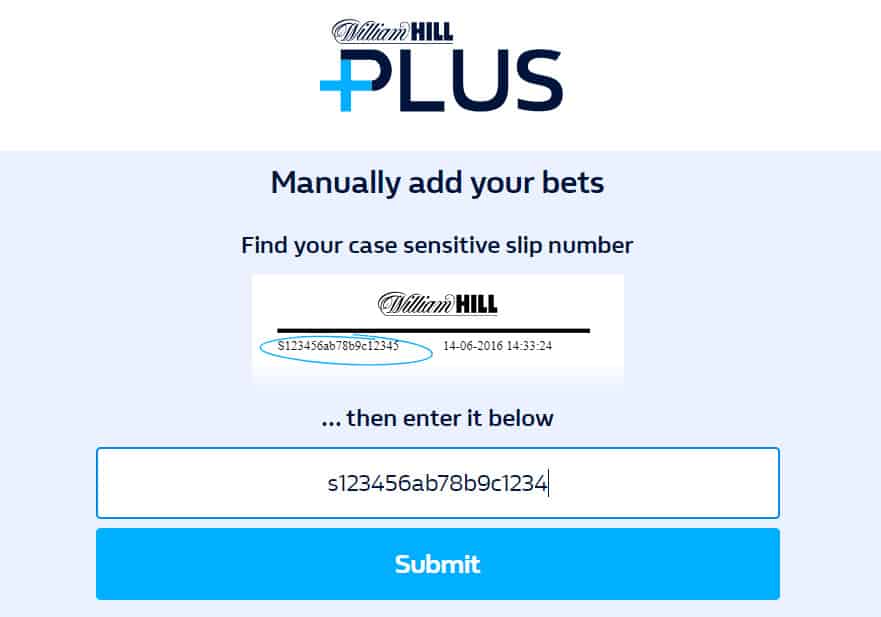 So there's no need to check if the results of your complicated 5-fold acca have come in. Just go to the William Hill Bet Slip Checker to find out instantly if you've won.
You can even setup a shortcut icon on your mobile homepage to make it even quicker.
Partial Cash Out Your Bet Slip
Did you also know you can partially cash out your bet using the bet slip checker.
Once you submit your code you'll be given the option to cash out your bet with the cash out price displayed.
Simply accept the cash out and enter your details to transfer your winnings.
It couldn't be simpler!
In-Store Bet Slip Scanner
Alternatively William Hill also has a number of in-store bet slip scanner terminal.
This will scan the unique QR code on the bet slip and automatically check if you have a winning slip.
It's really convenient if your in a rush and there's a queue of punters after a game or race collecting their winnings.
But before you go…
Regular William Hill Punter?
Did you know: That a staggering 2.3% of all winning bet slips are never claimed.
There are two reasons for this:
Either the bet slip has been misplaced or lost.
Or worse, punter doesn't realise it's a winning slip.
Don't live in the dark ages!
If you enjoying poping into your local William Hill bookmaker on a Saturday to meetup with mates that's perfectly fine.
But why not sign-up to the in-store William Hill Plus card.
"There's no need for a bet slip as all your bets are kept on your plus card."
And you can keep track of all your bets with the William Hill mobile app.
Our Verdict
While i'm all for punters popping into the local bookmakers to help out the highstreet, nothing would annoy me more than tossing a winning ticket away without knowing.
Online tools such as William Hill Bet Slip checker are designed to ensure that punters avoid this problem – which can easily happen if you're distracted.
Alternatively you can sign-up to Plus card which gives you more flexibility. Holding all your bets on one card and ensuring that even if you lose your card, your slips are still safe ready to payout.
Plus it saves you having to carry bet slips around, winner!