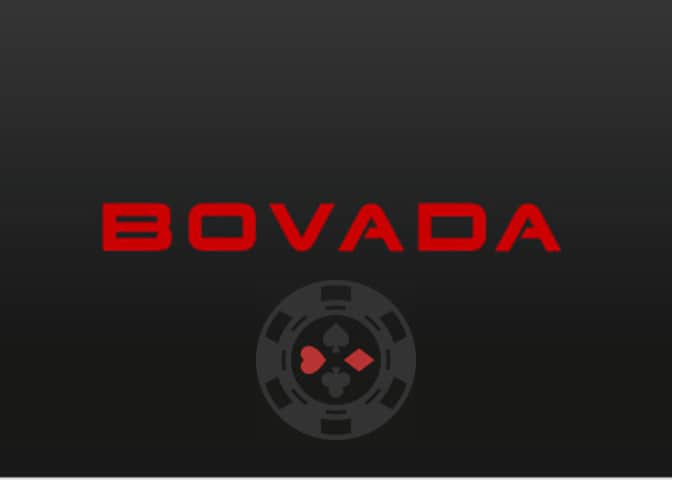 Bovada has been operating for nearly a decade now and during this time it's made some interesting decisions that's raised a few eyebrows.
From a complete re-branding to failing to renew it's licence in 2016, the off-shore gambling site is used to controversy.
It has left some players wondering – is Bovada legal or legit and can you really trust them?
But before we go any further, here's a brief intro into Bovada and how it got here.
A Brief History of Bovada
Bovada is owned by Mohawk Morris Gaming Group and was originally Bodog before the company decided to rebrand in 2011.
Bodog had achieve much success outside of the US and so Bovada.lv was created for the US market.
Whilst Bovada mainly targets US players it operates outside of the US in Costa Rica.
In 2016 Bovada failed to renew is gambling licence with Kahnwake Gambling Commission and has been operating without one ever since.
Is Bovada Legal?
This really depends on which state your in.
In the past Bovada was legal for most US players, as the site operates outside of the United States and federal law does not prohibit US residents from gambling outside of the country.
But things have changed…
And in May 2018 federal lawmakers abolished the prohibition of gambling in the US. This now means it's up to local officials and authorities to decide whether or not to legalise gambling in their respective states.
US opens up
Now that the US has opened it's doors to gambling, there has been a "gold rush" of state officials eager to get a bill though their respective state to legalise gambling.
States that have already approved this include;
Those states have been flooded with applications from gambling sites to allow them to operate in their respective state.
Those without a licence are unable to operate in those jurisdictions.
As an example New Jersey residents, who were one of the first states to allow gambling, are unable to play on Bovada.
Where does this leave Bovada?
Well there will come a point were the majority of states will have legalised gambling, with punters having their pick of bookmakers that are fully regulated by each state.
The question that then arises is – Why gamble with a non regulated betting site when you can take you pick of fully regulated ones?
Unless Bovada requests for a licence in each state, which will cost the company a considerable amount – it could cost them dearly.
I think regardless of it's current licencing status, Bovada will have to do something before they are left out in the cold…
Bovada outside of the US
As we explained before Bovada mainly targets the US market. As such, there are a number of counties where players are excluded and unable to play, these include;
United Kingdom
Italy
France
Germany
Russia
Spain
Australia
The quickest way to find this out if Bovada is allowed in your region is to enter the domain bovada.lv into your browser.
If Bovada is NOT allowed in your country you should see a pop-up window blocking you from playing.
Before you hand over your hard earned cash there are a few things to considered
Is Bovada Legit? Can You Trust Bovada
It's fair to say that Bovada has less than squeaky clean reputation – which is not what any punter wants to hear.
As such, I feel there are a few issues which we highlight below that every Bovada players needs to consider before deciding to hand-over your hard earned cash.
No Gambing Licence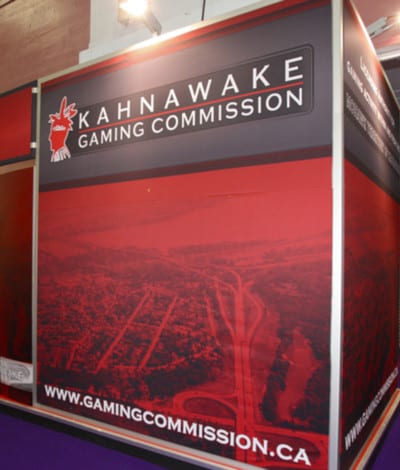 Currently as of early 2020 Bovada does not have a licence with any gambling authority.
Prior to this Bovada had held a licence with the Kahnawake Gaming Commission (KGC) based in Quebec, Canada.
But in September 2016, the New Jersey Gaming Enforcement division announced that it had reached an agreement with the Kahnawake Gaming Commission to no longer provide licences to sportsbooks or gambling operators that accept players from the US.
As a result Bovada was unable to renew its licence in 2016 and continues to operate without one.
So what does this mean?
Well essentially Bovada are not governed by any rules or regulation set-out by the gambling commission which is intended to protect both parties.
Such licencing regulations that are meant to protect customers include:
The maximum time to transfer winnings
Max time to respond to disputes
Protection in case operator shuts down
Without a gambling licence in place Bovada could do the following without anything repercussion or fine from gambling authorities.
Cancel withdrawal requests
Cease access to funds within the account
Freeze the account
Close your account without notification
Refuse bonus rewards
Personally I can't see why anyone in their right mind would want to gamble with an operator without a licence, it make no sense.
Negative Reviews from Customers & Industry Leaders
There are also a number of leading casino and poker sites that have written negative reviews relating to Bovada.
While most of these do not reflect the overall use of the platform, many of them complained about the speed at which funds were withdrawn – which we've discussed already.
Customer satisfaction has been mixed with some players happy with the overall service and easy in which they can add funds and withdraw winning. As with most reviews you have to take these things at face value.
Bovada FAQ
Why is Bovada lv?
There have been several rumors circulating as to why Bovada uses the .lv top-level domain handle.
One explanation is that the Bovada currently operates in Latvia as."lv" is the top-level domain suffix for the country. This is not true as we explain before that Bovada operates in Costa Rica and not Latvia.
We've also been informed that Bovada were originally intending to target Las Vegas customers, which explains the lv domain.
In either case it does not really mater what top-level domain handle they choose to use, just as long as the site is clean and virus free – which it is.
Could Bovada be shut down US law enforcement agencies?
Provided that Bovada operates to the letter of the law and in the jurisdictions it is allow to operate, there is no reason why it would be shutdown.
Even without a valid gambling licence Bovada is currently not violating any US federal law.
There's clear evidence that Bovada intends to do this as they currently block any players in the states of Michigan, New Jersey, Delaware and Mississippi, where sportsbooks are required to hold a gambling licence.
Our Verdict
I find it bemusing that anyone would consider using a non-licence bookmaker. The risks of not receiving your winnings far outweigh the any rewards a sportsbook could offer you.
With more and more US states opening their doors to gambling not only on mobile but also in-store, Bovada will see itself being squeezed out.
My guess is that Bovada will eventually have to cave in to regulators and make formal applications for licences, not only to get a seat at the big table, but to be treated as a serious contender in the US.
With so much revenue potential at stake, they'd be fools not to.