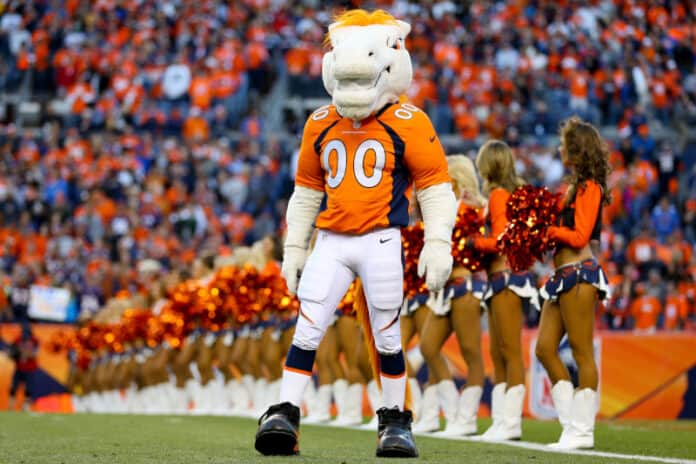 Colorado is the latest state in the US to give sports betting the green light by officially legalizing gambling to residences.
From May 1, 2020 sports fans aged 21 and over will be allowed to place bets either in-store or online at approved and licence sports betting and casino sites.
If you're new to sports betting i'm sure you have a lot of questions such; as where can you place sports betting in CO? Which sportsbooks and mobile apps are legal in Colorado sports betting?
Colorado is now the seventh state in the US to grant Draftkings a retail sportsbook
Don't worry! We'll cover all of this and more as well as provide some of the latest offers and promo codes some sportsbooks are offering new signups.
Colorado Sports Betting Sites
Which online sports betting sites are legal in Colorado?
BetMGM
Draftkings
Fanduel
BetRivers
Currently only BetMGM, Draftkings, Fanduel and BetRivers have online sportsbooks at the launch with the Colorado state lottery. But we anticipate that we'll see many more sports betting sites and online casinos with approved licences by the year end.
Colorado Sports Betting Promo Codes
If you're a Bronco's fan you're probably keen to find out what signup offers are available now.
This has to be one of the most insane offers FanDuel has released. So lets say you're really confident the Bronco's will reach the play-offs this season and you and place $300.
If you win you'll receive around $490 in cash, but if you lose then Fanduel will credit you $300 in free bets into your account to use again.
What Can you Bet on?
At the moment there are restrictions on every live sports event due to the lockdown measures put in place by the government. This means that Denver Bronco fans will have to wait a while before they can walk into a local Draftkings or Fanduel sportsbook to place a bet.
But fear not. As there are still many live esport events and casino games you can bet online and using a mobile app. Here's a shortlist of live event titles you can bet on right now.
League of Legends
Call of Duty
CS:GO – Counter Strike : Global Offensive
iRacing
Fifa 2020
Overwatch
Virtual Horse Racing
Colorado Sports Betting FAQ
Is Sports Betting Legal in Colorado?
Yes, as of May 1 2020 sports betting is legal in the state of Colorado, both in retail and online to gambling companies with approved CO state licences.
Is Draftkings sportsbook legal in Colorado?
Yes Draftkings was granted a full retail, online and mobile app gambling licence which went live on May 2020.
Draftkings is also a one of a few companies to release a retail sportsbook in Colorado and just the seventh state in the US.
If you have any more questions relating to sports betting and gambling in general, then why not check our 5-Step Guide to Sports Betting Fans which will teach you the basics from understand odds and accumulators, to placing your first bet.
Disclaimer: All of the information presented within this article is correct at the time of writing and may be subject to change.